Established in 1993, Shandong Rifa Textile Machinery Co. is an independently operated enterprise held by Zhejiang Rifa Textile Machinery. The firm's other holdings include Anhui Rifa Textile Machinery Co. and Zhejiang Rifa Textile Machinery Co. The company was founded with a registered capital of 69.48 million RMB.

Since the company's inception, Rifa has successfully developed and introduced nearly one hundred types of textile machinery. This equipment is classified into four systems, twisting machines, spinning machines, looms, and knitting machines. The products are manufactured in 6 series, including two for one twisting machines, rotor spinning machines, knitting machines, compact spinning machines, air jet looms, and rapier looms. Our machines are used to produce textiles from cotton, wool, silk, flax, blended fabrics, jacquard (home textiles, towels, etc.), industrial fabrics (fiberglass), and more.

Shandong RIFA operates China's largest textile manufacturing base without the use of a shuttle loom. With many years of professional experience in the manufacturing of textiles without a shuttle loom makes RIFA a significant player in the textile industry when it comes to R&D and production. RIFA operates assembly workshops for four core products: air jet looms, rapier looms, terry rapier looms, and water jet looms. We employ excellent production equipment, advanced processing methods, and excellent testing procedures. We have imported more than 20 sets of advanced manufacturing and testing devices from Germany, Italy, Taiwan, and other countries and regions around the world. Our investment into innovation and technical strengths, modern management techniques, and high efficiency operations all help to realize stable products that deliver on performance and durability.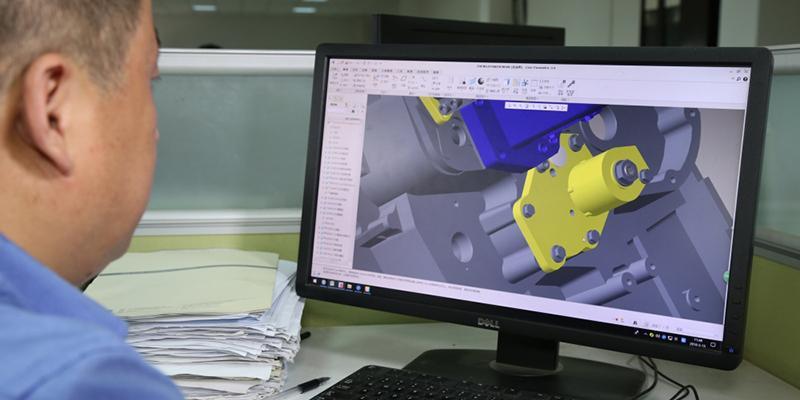 The technical center of RIFA won the title of Shandong Rapier Loom Engineering Technology Research Center and Shandong certified enterprise technical center. We have more than 40 professional technicians with at the minimum an intermediate certificate or title of senior professional post. RIFA has established long term cooperation with Donghua University, Qingdao University, China Textile Academy and some other colleges and universities and research units. According to the customer demands, RIFA carries out continuous adjustments to design methods and philosophies to realize scientific and technological innovation. We have obtained 6 national new products, more than 10 provincial new products, more than 100 patents for invention and utility models. RIFA successively took on 2 national innovation fund projects, National Science and Technology Support Program, China Torch Program and some other national science and technology programs.
The modern new type of textile machinery science park project undertaken by RIFA is located in the high and new tech development zone in Liaocheng, Shandong, occupying an area of 1550 Mu. The floor area is a massive 1.0307 million square meters. And the total investment is 5 billion RMB. The construction goal is the overall planning and implementation in stages. The first stage is the intelligent water jet loom and terry towel loom industrial project. It is located at the south-east of the science park which is 438 Mu. And the investment is 1.3 billion RMB. This project can carry out manufacturing of 8000 water jet looms and 800 terry towel looms in one [GF2] year after establishment. The second stage is high-end electronic equipment project which is 302 Mu. And the investment is 0.8 billion RMB. The annual manufacturing capability is 2000 electronic equipment sets after establishment. And the third stage is knitting machine and dyeing and finishing machine project which is 810 Mu. And the investment is 3 billion RMB. The annual production ability is 20000 knitting machines and 500 dyeing and finishing machines. After the establishment of all the projects, the increasing sales income can be 10 billion RMB and the profits and taxes is 1.6 billion RMB.
RIFA equipment is sold in more than 20 countries in Europe, Asia, Africa and America and to more than 20 provinces and cities in China. The sales of various high level textile machinery is within the top three in the industry.